Parent Staff Association
The Parent Staff Association (PSA) is a registered charity whose primary purpose is to fundraise for those little extras outside the school's budget. We host several social fundraising events throughout the year to promote the school community.
Who can join?
All parents/carers and staff are invited to attend any of our meetings – just turn up! If you can't make a meeting, you can volunteer at an event or help out behind the scenes.
What do we do?
We have raised money for many items including playground improvements, storytellers, opera and pantomimes, artwork, the outdoor classroom, etc. We have also run a number of fun events for children and families, such as:
Cake sales
Film nights
Winter fair*
Carnevale disco
Summer BBQ and disco*
International Day*
The PSA traditionally holds three annual events: the Winter Fair, Spring BBQ and International Day. These events and the PSA newsletters are sponsored by local estate agents Camerons Stiff & Co. This has been a long standing partnership from which the pupils and school community have benefitted in many ways over the years. Camerons Stiff & Co https://www.cameronsstiff.co.uk/ have been a great support to the PSA during this relationship.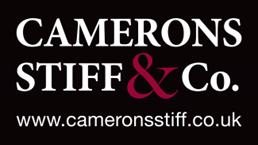 Support Us
You can also support us via AmazonSmile, Easy Fundraising and GoRaise when doing your online shopping. Click the link below to find out more:
How to get in touch
If you would like to find out more about Gladstone Park PSA, we would love to hear from you! You can email us at gladstoneprimary.psa@gmail.com.