SEND and inclusion
Ensuring every child achieves 
We are committed to ensuring that every child receives an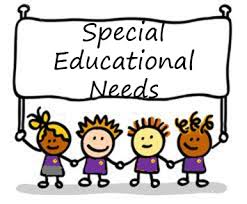 education that enables them to grow as successful learners and members of our community.
We understand that pupils learn in different ways and at difference paces, and aim to support all pupils to participate in school life and learning to the best of their individual abilities. 
Personalised support
At Gladstone Park, we understand that some pupils need more support than others to achieve. Many pupils may need help throughout their time in education, while others may need a little extra support for a short period to help them overcome more temporary problems.
During this time they will be part of our Special Educational Needs and Disability (SEND) Register, and we will keep a close eye on their progress.
Children on the SEND register have individual targets which focus on their next steps in learning.  We use 'Small Steps 5' as an assessment tool to track progress for any child who is working significantly below the expected range of attainment. Progress summaries are shared with parents regularly throughout the year. 
All pupils have access to the curriculum. They are supported through quality first teaching and suitable adjustments that are personalised to the individual child.
School SENDco
The school's SEND coordinator (SENDCo) is Mrs Nasreen Iqbal. If you are concerned about your child, or just want some advice, you can contact her at niqbal@gladpark.anthemtrust.uk
Useful links - local support organisations
Brent Outreach Autism Team (BOAT)
Brent SEND Information, Advice and Support Service (SENDIASS)
Useful links - national support organisations
Children and young people's mental health services (CYPMHS)