School uniform
We are proud of our school uniform. It is practical, looks smart and contributes to a feeling of belonging to the school. We have high standards in every aspect of school life, and we expect our children to wear the correct school uniform.
The Gladstone Park Primary School uniform is listed below:
Royal blue sweatshirt, school fleece
Pale-blue polo shirt with school logo
Dark blue, black or grey trousers or skirts
Yellow PE T-shirt with logo and black shorts
Plain blue, white or black headscarves (worn for religious reasons)
Plain black shoes or plain black trainers (no logos, lights or heelys are acceptable)
White, black, grey or blue leggings, tights and socks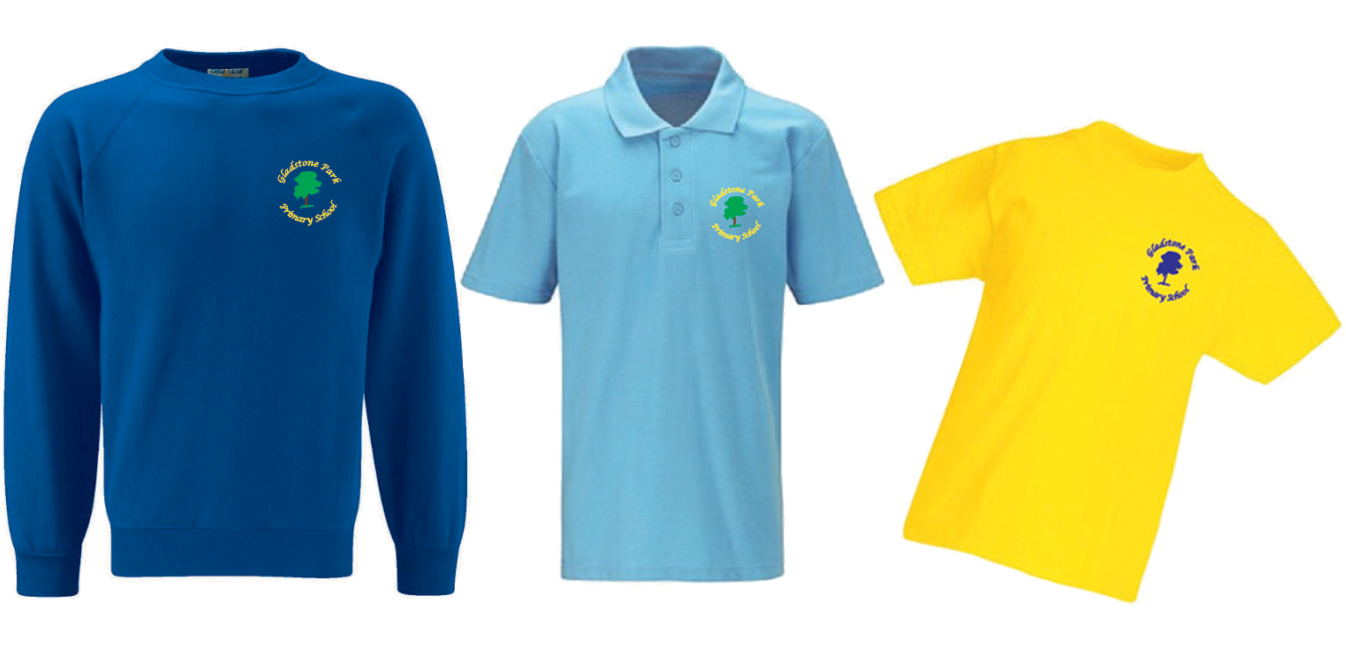 Where to buy school uniform
Branded items of school uniform, such as sweatshirts and polo shirts, can be ordered from Fosters Schoolwear by clicking the link below.